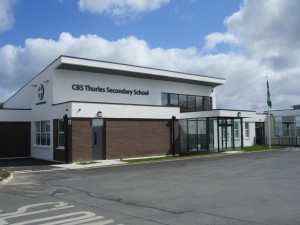 Mission Statement
Thurles C.B.S. is a place of learning wherestudents are prepared for adult life, academically, emotionally, spiritually and culturally.
We strive for a safe environment, free from bullying. We aim to promote the Christian values inspired by the vision of Blessed Edmund Rice.
We seek to create an atmosphere of respect for the needs and talents of all members of our school community, while challenging all to reach their full potential.
Contact information
Principal: Tiernan O' Donnell
Phone: (0504)22054
Address: CBS Thurles, Rossa Street, Thurles, Co. Tipperary
Web: www.cbsthurles.ie
E mail: [email protected]
Fax: (0504)23645
School Chaplain: Fr. Joe Walsh.