October 4, 2022
CELTIC BROTHERS' CONCERT: Thurles Parish Pastoral Council wish to convey a big 'thank you' and 'well done' to all involved...
Read More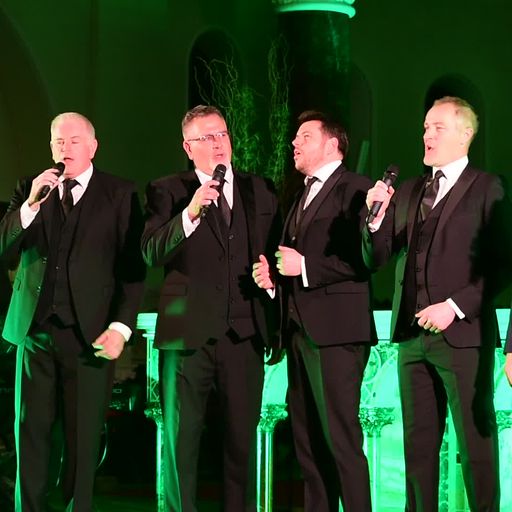 Vision Statement
Thurles Parish aims to be a welcoming and inclusive community which aspires to live by Gospel values.
" Our life becomes beautiful when we wait for a dear one or someone important. May this Advent help us transform our hope into the certainty that He whom we await loves us and will never abandon us."    
(Pope Francis)
THURLES PARISH MASS TIMES: 
WEEKEND MASSES:
CATHEDRAL: SATURDAY:     VIGIL MASS: 7.00 P.M.  SUNDAY:  9.00 A.M., 11.00 A.M. 
BÓTHAR NA NAOMH CHURCH: SUNDAY 10.00 A.M. & 7.00 p.m.  
WEEKDAY MASSES:
CATHEDRAL:   MONDAY – FRIDAY: 11.00 A.M.
& MONDAY, WEDNESDAY & FRIDAY: 7.00 P.M.
BÓTHAR NA NAOMH CHURCH: SATURDAY: 10.00 A.M.
TUESDAY & THURSDAY: 7.00 P.M.
CATHEDRAL OPENING HOURS: 8.30 a.m. each morning. The Cathedral will remain open until 6.30 p.m. on Tuesdays and Thursdays and on all other days until after 7.00 p.m. mass.
BÓTHAR NA NAOMH CHURCH OPENING HOURS: 9.00.am each morning remaining open until 2.00 pm daily (Open for 7.00 p.m. mass Tuesdays & Thursdays).
Mass Times 
Recently Deceased
Christopher Kelly, Croke Street, formerly Coolock, Dublin.
Maura Wall, née Nolan, Collins Park, formerly Turtulla.
Funeral details can be accessed by visiting www.rip.ie.
News:
For more news visit the news section.
Cathedral  "Raise the Roof"  Thurles Parish Lotto:
Jackpot: €2, 250.
Some of our recent weekly Lucky Dip Winners: