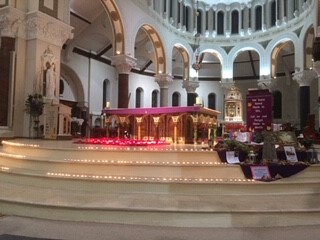 NOVEMBER: MONTH OF THE HOLY SOULS:
MASSES FOR THE HOLY SOULS will be offered at the regular weekday and weekend Mass times throughout the month of November. November Lists for you to write the names of your departed loved ones available at back of both Churches and can be placed in the Boxes provided in either Church.
MEMORIAL LIGHTS: Available at either Sacristy or Parish Centre for those who wish to light a candle in memory of their loved ones.